About Us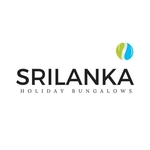 Sri Lanka Holiday Bungalows is a private company established in 2003. We are engaged in travel arrangements by assisting group travelers in finding wide variety of travel accommodation solutions in all destinations of Sri Lanka.

Our Experience

The founder of Sri Lanka Holiday Bungalows has extensive experience in tourism industry. She possesses the practical insights of the industry, having travelled to most areas of the Island since 2003. By profession, she is a Web designer and initially took up web design projects in remote regions of the country, with the objective of developing IT infrastructure that helps to meet the Global community. She was instrumental in connecting many low-budget hotels and bungalows to international sites. Sri Lanka Holiday Bungalows was an innovative patronage combining the founder's wide knowledge and experience in the industry. At present, Sri Lanka Holiday Bungalows promotes 200 plus superior and low-budget bungalows in the Island, locally and internationally.

The company assists the bungalows by providing the opportunity to obtain the services of its trained customer service agents.Bungalow reservations through these agents are free of any charges, once the property is registered with Sri Lanka Holiday Bungalows. In addition, the company provides assistance for customer service and web marketing, therefore not requiring any initial cost by the registered bungalows.

Our social media branding via Facebook platform Sri Lanka Holiday Bungalows and Instagram Sri Lanka Holiday Bungalows is a vital source of information for our customers where interesting articles on Sri Lanka are posted regularly. Our Facebook page has reached over 25,000 local users. Our articles posted on Trip Advisor website, which is in the top 50 reviewers in Sri Lanka are very informative and useful for readers.




Our Team


Sri Lanka Holiday Bungalows has an experienced and dedicated female staff team with extensive knowledge on the country and culture. Our team is well trained to handle all customer inquiries and their services can be obtained within 8 am to 11 pm. Customers can anytime contact our team members to make bungalow reservations or to confirm details on bookings. In addition, customers have the opportunity to make a reservation online. Sri Lanka Holiday Bungalows is your invisible travel partner, who take care of all your accommodation arrangements in Sri Lanka.

Our services are not limited to assist in reservations, but extended in ensuring our customers get quality services at the bungalows. We continuously monitor the bungalows through personal visits and frequent checks to confirm consistent quality and standards. Customer reviews and feedback are our energy and none of them are ignored, although we may not allow the guests to directly post reviews in our site considering impediments and destruction to business reputation for the bungalow services. Instead, they are effectively used in allowing for improvements in service quality. Distinguishably and unlike any other international bungalow reservation websites, Sri Lanka Holiday Bungalows have taken numerous attempts, to rectify service quality issues found through our visits and customer feedback. Our excellent unique service has enabled several bungalows to upgrade the quality of their property and service, which in turn has saved survival of their business and customer repeat visits.



Our Values

Flexibility & Accountability
Integrity & Honesty
Women Empowerment
Responsible Tourism

Our Vision

We are envisioned to contribute our fullest for the tourism development of this country and to help Sri Lanka become the most desirable tourist destination in the world.